Five Star Quality Care, Inc. is one of the country's largest providers of quality retirement living. They operate more than 200 independent living, assisted living, full service retirement communities, and skilled nursing facilities in 30 states.
Contract Environments, Inc. has established a long term relationship with Five Star on a national basis, accomplishing services for approximately 35 projects over the past 4 years in over 7 states including: Pennsylvania, New Jersey, Delaware, north Carolina, South Carolina, Indiana, Wisconsin, etc.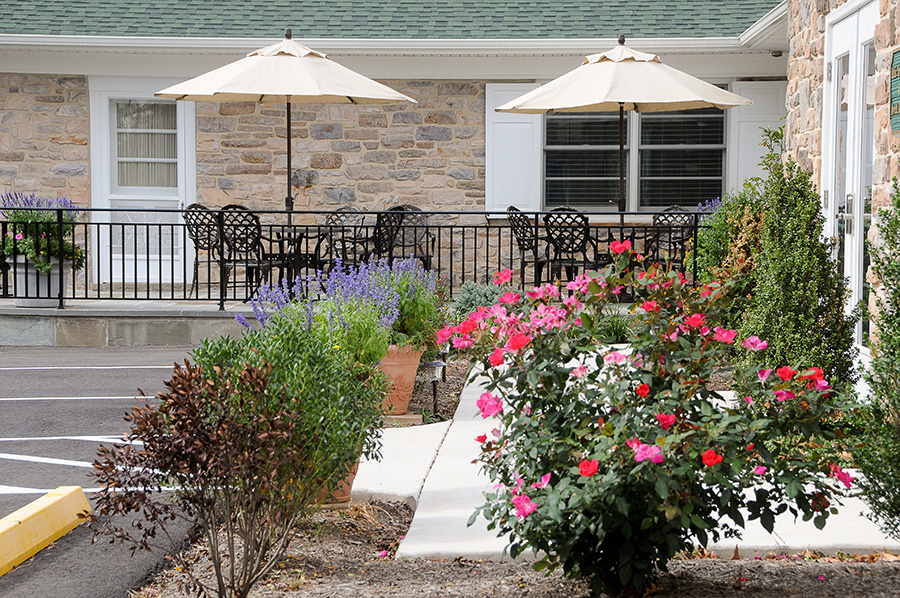 Meadowood is an upscale retirement community, a CCRC, offering active adults a beautiful campus setting in Worcester, a suburb of Philadelphia.
Contract Environments, Inc. was engaged to provide full service design services to renovate the residence that was the residence and site of the founding members of Meadowood. The residence now serves the community as their Guest House for visiting family members; a type of bed and breakfast. It also serves the residents for social events, parties, clubs as well as serving for their Marketing representatives.
This gracious residence needed to maintain it's residential integrity while offering flexibility for many users. Beverly Thomes worked with the original owners who reside at Meadowood as well as Meadowood staff to accomplish the renovation. Contract Environments provided a turn-key solution and even provided custom made furnishings by Turning Point Collection.
Contract Environments, Inc assisted in creating a standard of quality for the facilities that has been utilized on short term improvements in a phased in approach. Working with us in our gerontological approach and reside tail approach to senior living, ,CEI developed guidelines for the Memory Care environments, called Bridges to Rediscovery. Here, materials, finishes and lighting are prepared in guidelines for their facilities.